System design
Hardware development
Software development, embedded systems
Database and transaction handling
Data mining and predictive analysis
Machine learning, Artificial Intelligence
Machine vision, digital image analysis
LYNX Eyed Electrician
(electric network)
High complexity electrical grid topologies, and all contained elements – remote sensing analysis of pylons, transmission lines - from sensor system designing to the BI layer. With this solution, you can supervise the electrical grid automatically with several vehicles, instead of sending workers to all areas of your network for manually documenting the state of your infrastructure. The collected data can be used to keep all information up to date, and you can predict the state of your infrastructure as well.
LYNX Eyed Chaser
(railway)
Monitoring the railway infrastructure by using sensor systems installed on the train itself. With our solution, you can collect visual and numeric data during your daily commute which can help you inspect, repair and predict the future state of your railway network.
LYNX Eyed Road Inspector
(road)
Automatic detection of the elements of the traffic system. The collected data can be used to recognize malfunctioning or failure, and to send alarm if repairing is needed. The mobile mapping system is based on 3D point cloud technology, making your city model up-to-date with our low-cost sensor system.
Meter-Eye: meter reader application module
for Android and iOS-based customer service applications
The module integrated into the application of the energy service provider can automatically read the serial number and the scale value of the consumption meter using the smartphone's camera, without user interaction. It forwards the data to the application interface, and simply, efficiently and securely records the data in the invoicing system.
Vegetation analysis from satellite imagery
Lynx Eyed Forester
Some parts of transmission line networks are located in agricultural areas, where it is crucial to know which state the vegetation is in. Our solution can measure vegetation health, using satellite imagery.
The technology is capable of full-time monitoring of the specified areas. We can make statements and predictions with submeter accuracy.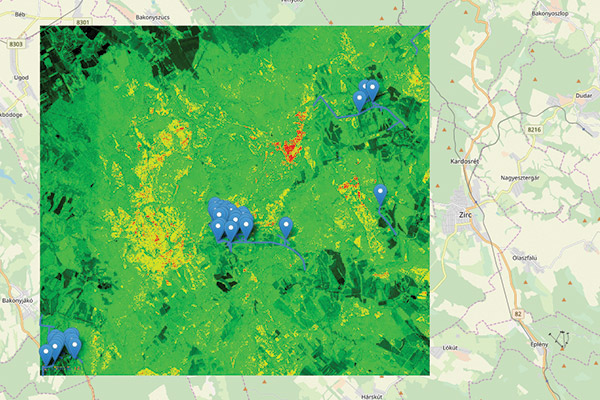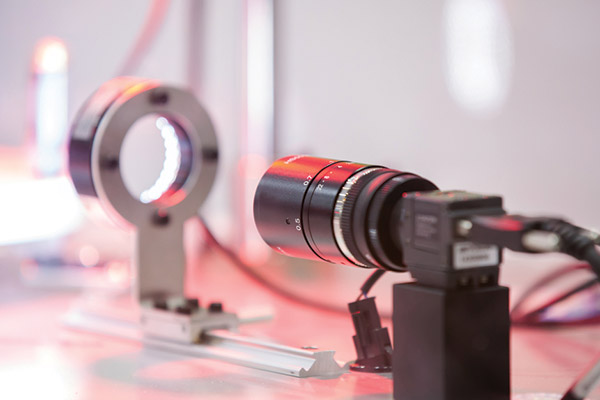 Manufacturing quality management (medical devices, vehicle industry)
Lynx eyed Product Inspector
Automated quality checking based on audio-visual data collection and machine vision. We group your products to predefined quality classes, using our automatic inspector system.
We can identify any dangerous event in real time, using audio or video stream, which can help you have a safer work environment.
The detected events and other failures can be predicted after some time so that any work-related accident can be prevented.